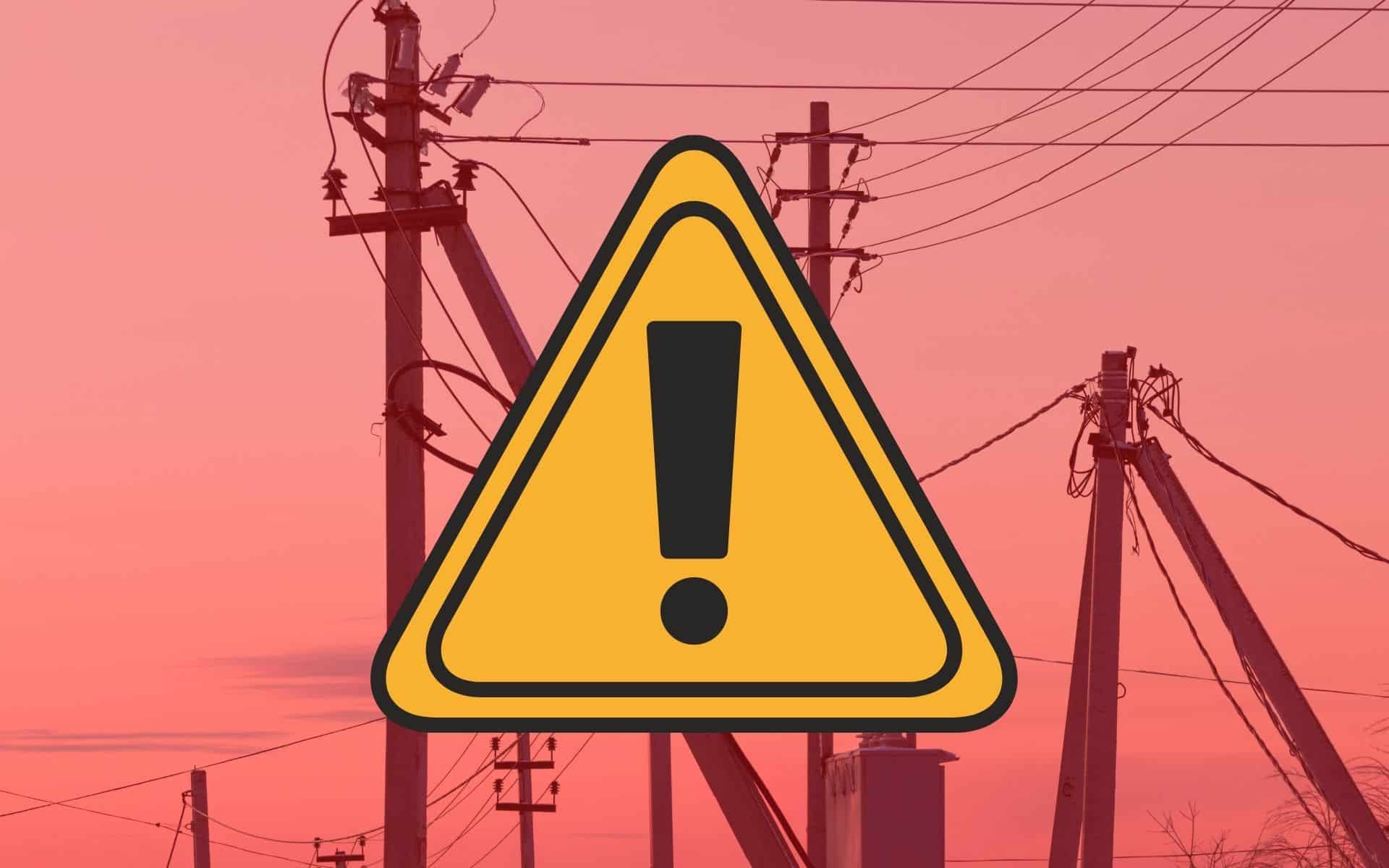 Record-breaking heatwaves have swept across Western Canada in 2021, especially in British Columbia and Alberta. Unfortunately, a rise in temperature came with spikes in energy usage due to AC units and fans being run continuously. In order to keep electricity use within acceptable limits, the Alberta Electricity System Operator (AESO) made various emergency level alert announcements (EEA).
These energy emergency alerts have left many Albertans wondering what the multiple EEA levels mean and how electricity consumers can be affected by them. Our guide below answers these questions, as well as what people should do under an energy emergency alert.
GLOSSARY: Learn more about the AESO and other common energy-related terms in Alberta.
What is an energy emergency alert?
Energy emergency alerts are tiered alerts provided in the Alberta Interconnected Electric System Event Log that describe the relationship between the firm load in the province and the available resources, as well as if there's a need for consumers to reduce energy use. Each energy emergency alert will be further described below.
What is AESO's energy emergency alert Level 1?
This alert is issued for when all available resources in the energy market have been used to meet AIES (Alberta Interconnected Electric System) firm load.
In terms of operating reserves, around 500 MW reserves are available, meaning operating reserves are intact and sufficient.
As per schedules, energy is imported through interconnections with British Columba and Saskatchewan.
Customers with Demand Opportunity Service contracts are asked to lower their demand on the system. Such customers usually have flexible operations that can respond to changes in their demand or supply reasonably quickly.
What is AESO's energy emergency alert Level 2?
This alert is issued once all steps under level 1 have been completed.
Operating reserves are being used to supply energy requirements.
Power service is maintained for all firm load customers.
Implementation of load management procedures takes place, including voluntary load curtailment programs, voltage reduction and reduction in non-essential loads.
Customers that are a part of the VCLP agree to comply with directives for reducing or stopping their power consumption during energy shortfall.
Public communication requesting customers to voluntarily reduce demand is implemented.
Ancillary service directives have been issued to supplemental and spinning reserves to increase energy supply and firm load is now relied upon for reserve.
Emergency energy has been requested of neighbouring control areas.
Regulating reserve is maintained.
What is AESO's energy emergency alert Level 3?
All steps under levels 1 and 2 have been taken.
Some firm load is curtailed – power service to some customers may temporarily be interrupted to maintain the minimum required regulating reserve and overall system integrity.
As per directives from the AESO system controllers, distribution facility owners decide which customers are temporarily without power at this point in the process.
What is AESO's energy emergency alert Level 0?
This alert terminates previous energy emergency alerts.
Energy supply is sufficient to meet AIES load and reserve requirements.
How were the EEA levels created and what do they mean?
EEAs, or Energy Emergency Alerts, are a standard terminology defined by the North American Reliability Council (NERC) for communication among coordinating agencies and control centres. It's used throughout the Western Electricity Coordinating Council, of which AESO is a member. Members of the Western Electricity Coordinating Council include Alberta, British Columbia, the northern portion of Baja California, Mexico and portions of the 14 western states between these areas.
How to read a supply adequacy report
Alberta's current supply adequacy report can be found on the AESO website. Under each hour, you will see a number from 0 to 4. In the chart below, we'll explain what each number means:
| | |
| --- | --- |
| Number | Meaning |
| 0 | Not enough supply available to maintain 3% reserve requirements. |
| 1 | Not enough supply available to maintain 6% reserve requirements |
| 2 | 0 to 200 MW of supply available in the merit order |
| 3 | 200 to 400 MW of supply available in the merit order |
| 4 | Greater than 400 MW of supply available in the merit order |
How do heatwaves or deep freezes affect the electricity grid?
Heatwaves, deep freezes and other severe weather events can have a large impact on the Alberta power grid. In whatever case, electricity demand from consumers increases severalfold, whether it's from fans, air conditioning units or heating. This in turn leads to the electricity grid being overwhelmed with demand for electricity and depletion of operating reserves – in such cases, rolling brownouts may be implemented to ensure that no consumers are left without power for too long.
Additionally, this also affects pricing on the electricity market – low electricity supply means high electricity bills at the end of the month, particularly for consumers on variable rate plans.
What are the peak hours for electricity demand in Alberta?
According to the AESO, peak hours of electricity demand are between 4-7 PM.
What should I do under an energy emergency alert?
According to the AESO, Albertans should conserve energy where possible through closing window coverings, lowering thermostats to pre-cool homes and avoiding major appliance use between 4-7 PM.